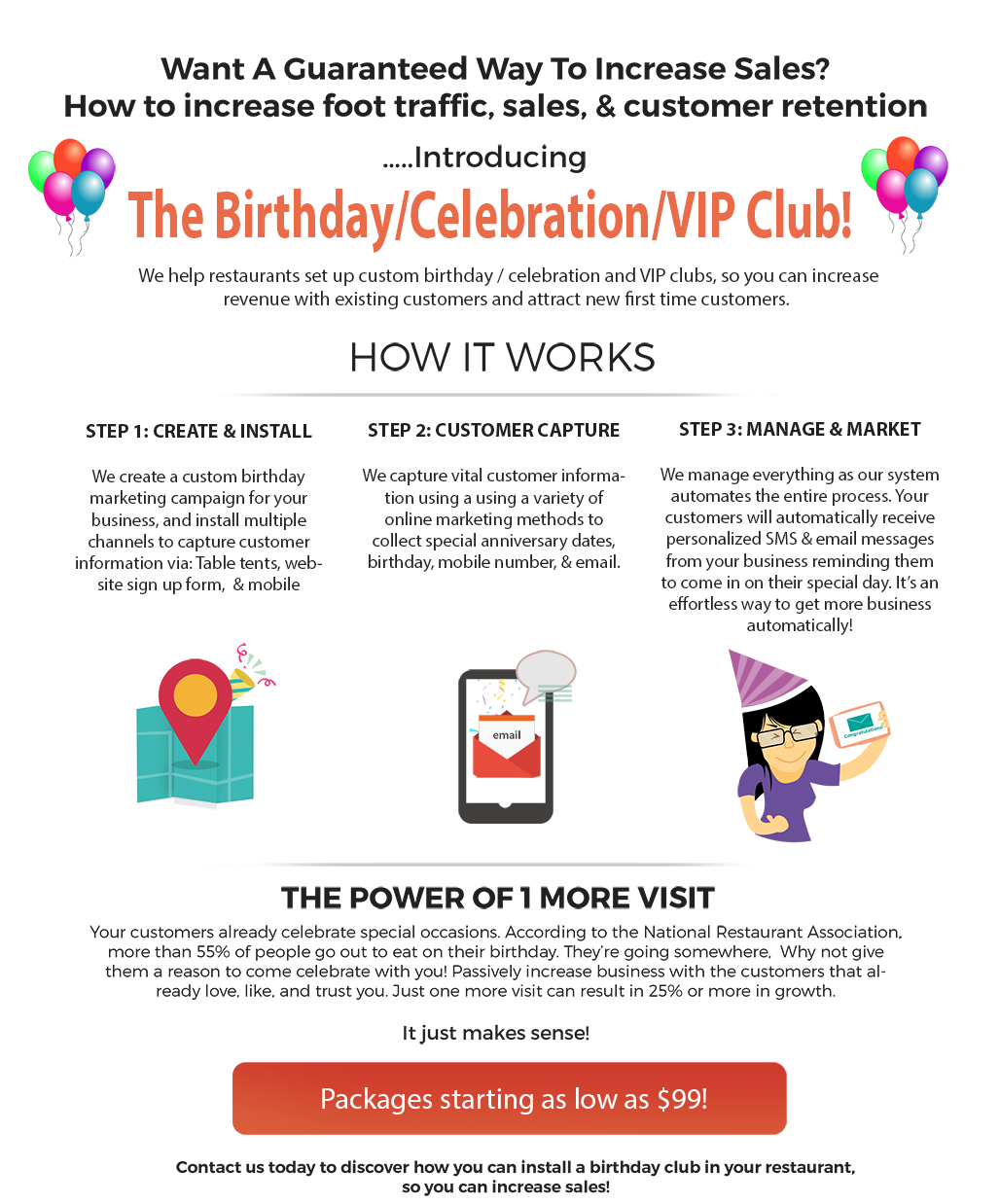 We send Automated birthday and anniversary specials via SMS & Email!

We create your unique redemption coupons


The online accessible club campaign activity dashboard provides clients with a real-time snapshot of how their coupons are working. Clients can view detailed information about the individuals that have received your digital coupon, along with how many coupons have been redeemed during a specific date range. Our staff provides each client with a one hour on-boarding training session that provides you with all the necessary information needed to fully understand how the birthday, celebration and VIP clubs work and how you can measure your return on investment.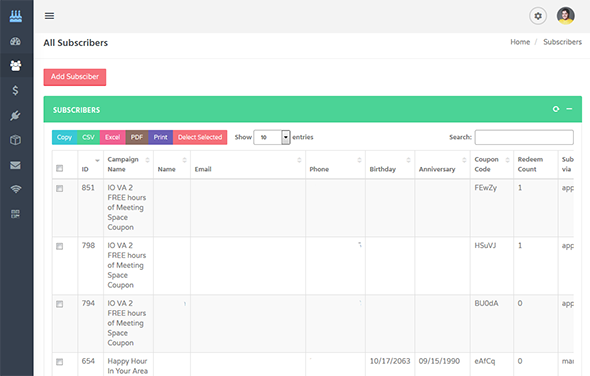 OR CALL 202-587-2801